QMI Multiplex Monitor The Multiplex Oil Mist Detection system has been designed to monitor up to 12 engine or atmospheric detectors or a combination of both.
MAXIMUM POWER CONSUMPTION 100W MAXIMUM SAMPLING CHANNELS 12 RESPONSE TIME 500 milliseconds simultaneously on all channels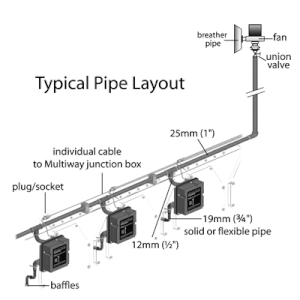 MAXIMUM DISTANCE Maximum distance between Detector Heads and CMU is 100 metres. For longer distances a larger conductor size is required.